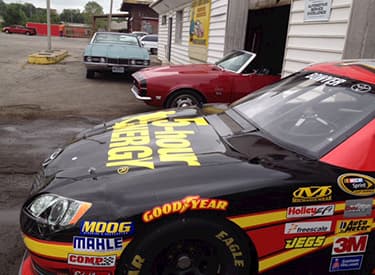 We Pride Ourselves In Our Knowledge Of Auto Repair And Maintenance To Get Your Car Back On The Road.
At Larry's Auto Service, our trusted ASE certified technicians have years of experience on handling any auto repair and maintenance service for your vehicle.
Located in Kansas City, MO, our state-of-the-art shop is ready to serve all your car repair and maintenance needs.
We pride ourselves in our knowledge of general repair and maintenance to get your car back on the road. From oil changes to air filters, our professional team of technicians will make sure your car is running in excellent condition for the years to come.
Larry's Auto Service has something new for our valued customers. It's called ownerautosite.com
Owner Auto Site is a website that you can access your vehicle records and review the repairs done at our shop on your vehicles, as well as check for scheduled maintenance.
It's simple to begin. All you need to do is give us your email address, and that's it your in. Call or come by today and get signed up.